Meet Li Karlsén: Swedish Freediver, Pirate Chaser And Ocean Lover
Freediving sensation Li Karlsén may plunge to the depths of the ocean, but her eyes were once focused in the opposite direction, toward the sky. While circumstances beyond her control kept her grounded, the Swede's ambition and determination has and always will remain sky high.
As a teenager Li dreamed of becoming a fighter jet pilot with the Swedish Armed Forces, but just two weeks before sitting her exam she was in a fatal car crash. She lost her best friend and also her ability to walk. Told by doctors that she was lucky to even be alive, Li was determined to not just recover but to be so physically fit that she could join her platoon for a mission in Afghanistan. At 22 years old, after six months in the hospital and three years of recovery, Li got the green light to go abroad.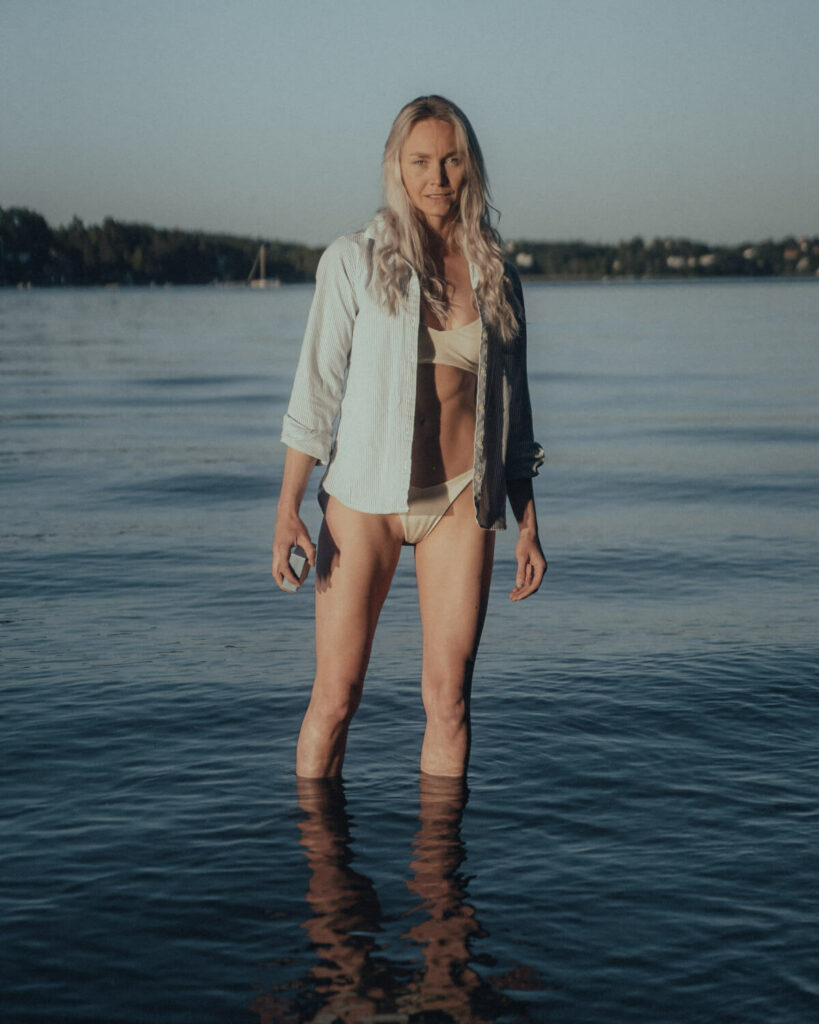 Over the course of 15 years she rose through the ranks to become a captain in the Swedish Armed Forces headquarters, completing multiple missions overseas while also earning two bachelor's degrees.
It was when she traded chasing Taliban insurgents in Afghanistan for chasing pirates in the Gulf of Aden that her love for the ocean was cemented. While posted on a Swedish battleship, the neverending water was her only view for weeks at a time.
It wasn't until 2017 though that freediving came into her sights. While visiting her brother in Thailand, Li wanted to do more than lounge on the beach. A fear of deep water stopped her from signing up for scuba diving but rather than ignoring her anxiety, she faced it by joining a freediving course instead.
"On my first dive my biggest barriers were mental," recalls Li. "When I left my ego on the beach, I found freediving to be the most amazing sensation. That's when I realized this was the sport for me."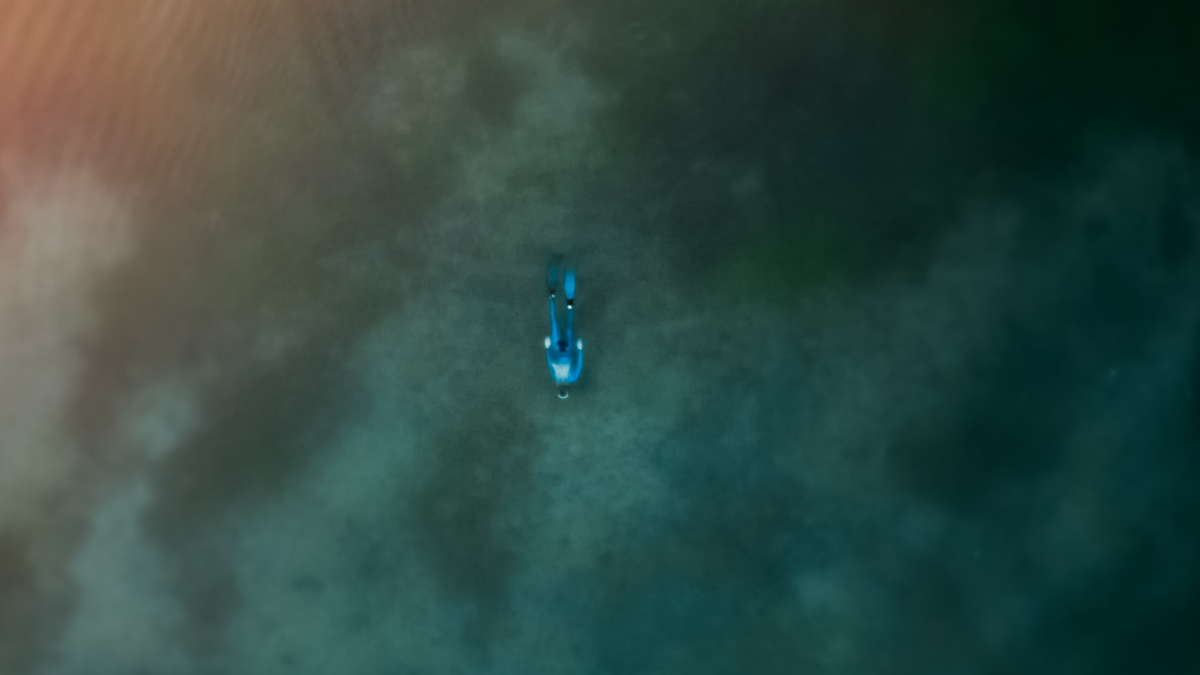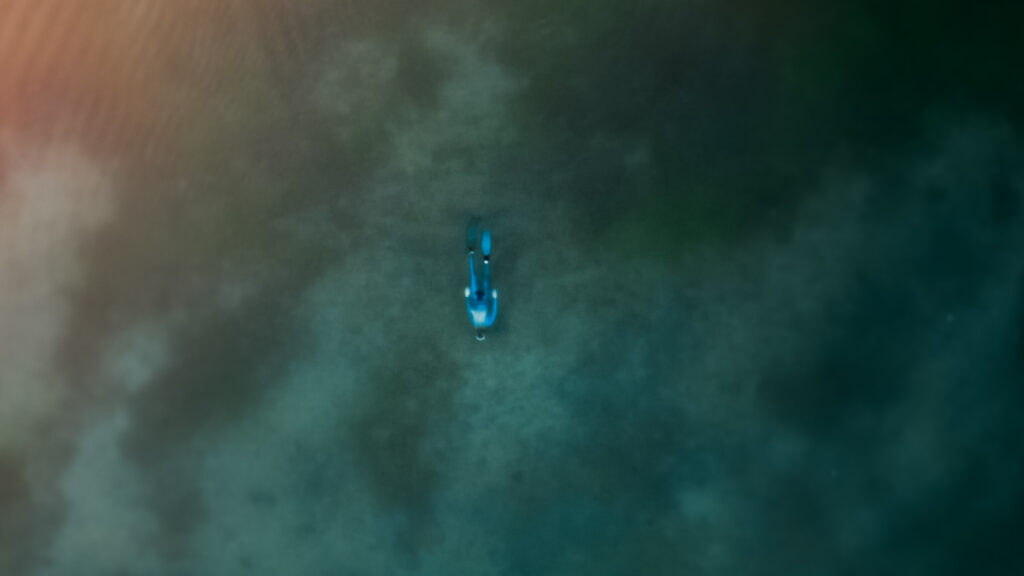 Li found that all the noise and expectations, the chatter of the mind, also remained on top of the water as she swam downward beneath the waves. "Being under the surface, while holding my breath alone was the most healing sensation that I'd felt in years."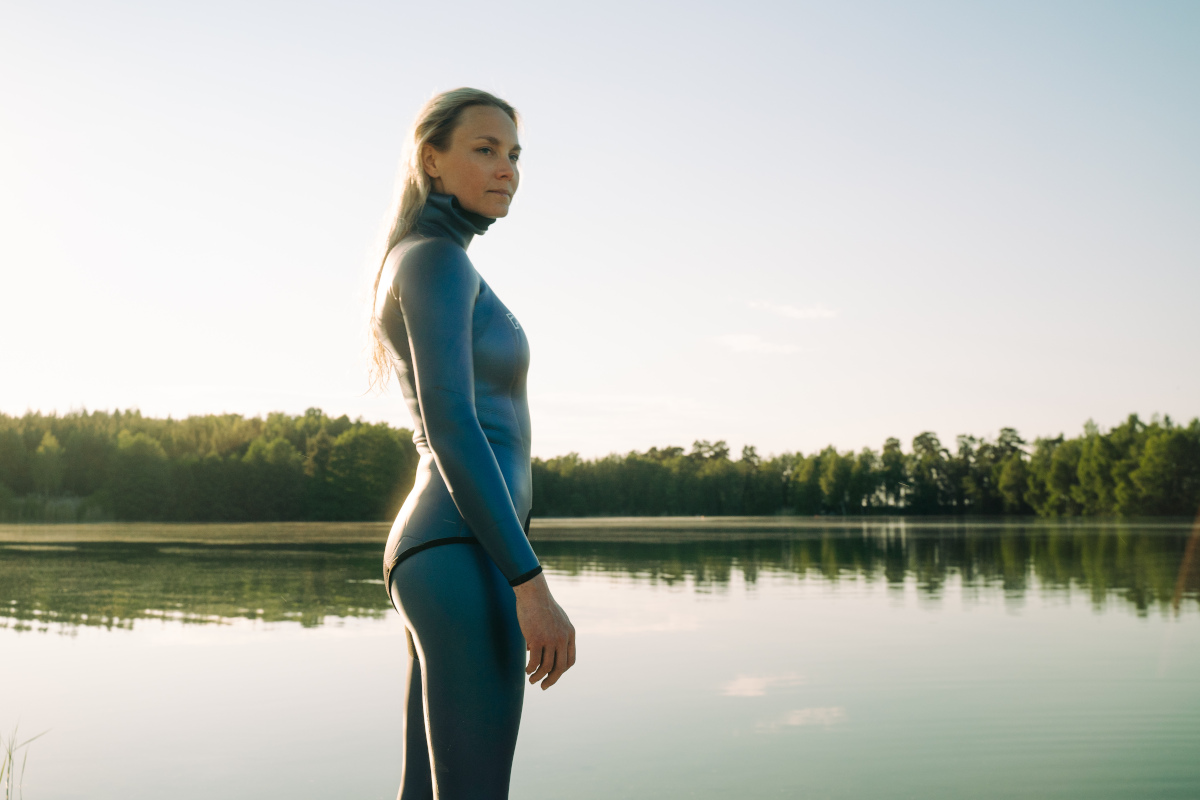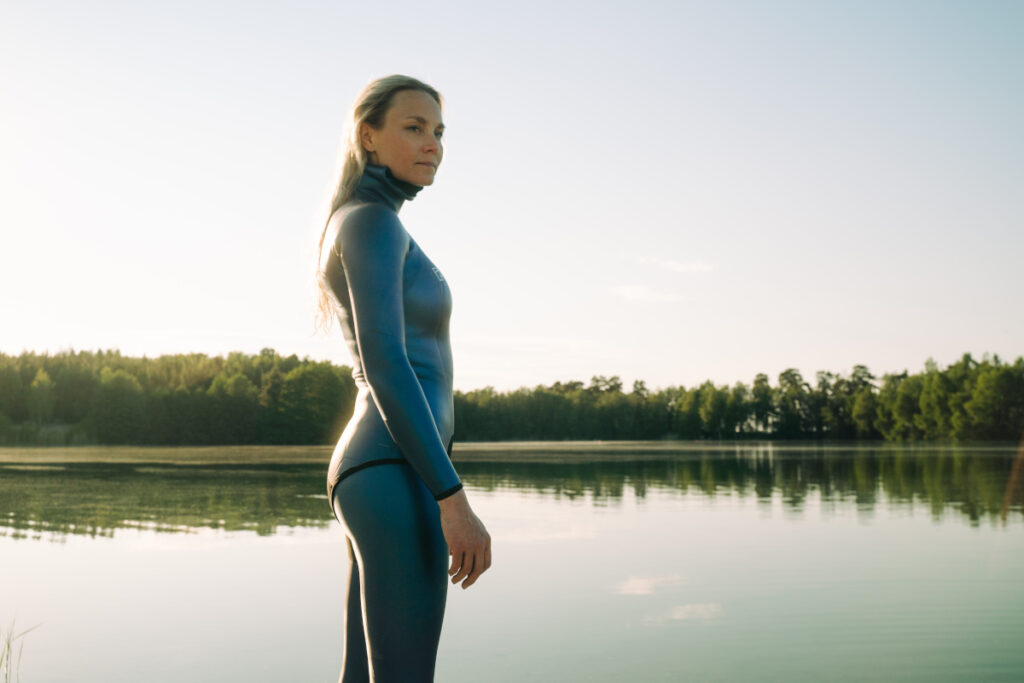 Her newfound passion took her to some of the most picturesque dive spots around the world, including Gili Trawangan in Indonesia. She arrived in the summer of 2018, shortly before a 6.9 magnitude earthquake rocked the tiny island. The infrastructure was destroyed, food and water was scarce, and most people were fleeing in a state of panic. Li and a small group of divers remained, working to help the injured and support the local community in any way that they could. Each year, until the pandemic, she has returned to the island.
It's also in the warm waters around Bali that Li has seen the impact of plastic firsthand.
"Turtles often think plastic bags are jellyfish," explains Li. "On many leisure dives I've had to remove plastic bags from turtles that are about to eat them. It's not just the turtles — fish, manta rays and even sharks can become entangled. It's so horrible to see. Plastic kills and I've seen it do just that."
In an effort to protect the environment, the motto among scuba divers is that they should leave nothing behind but bubbles.
"Freedivers don't even leave bubbles," adds Li with a smile.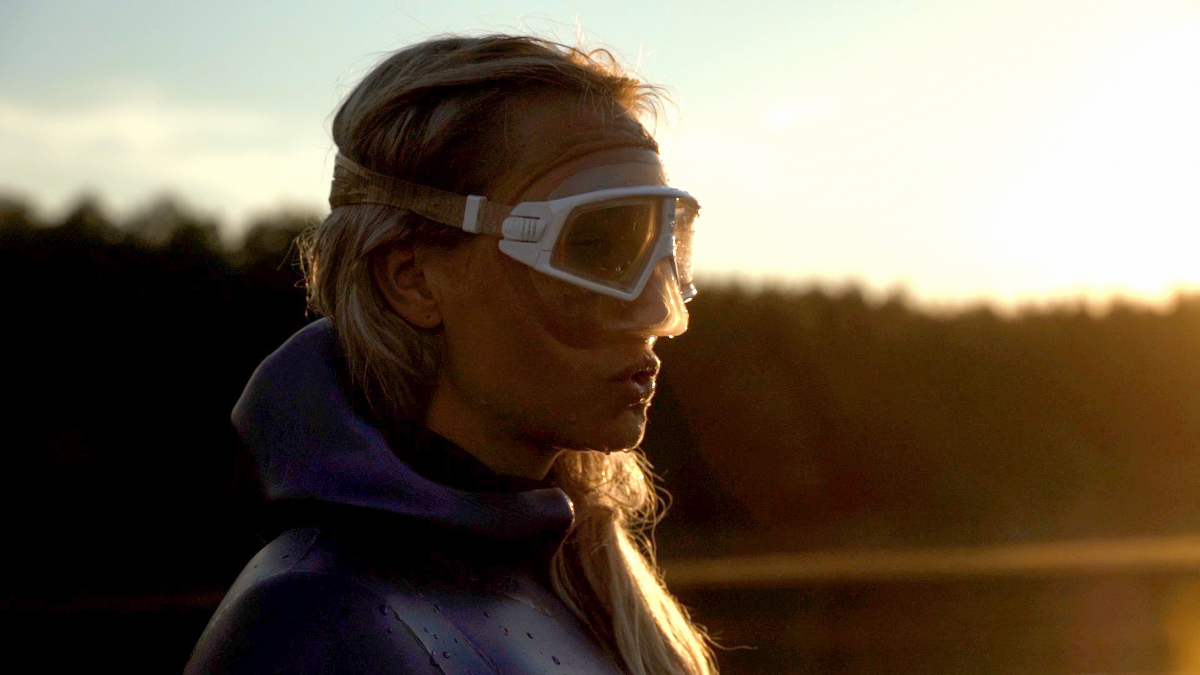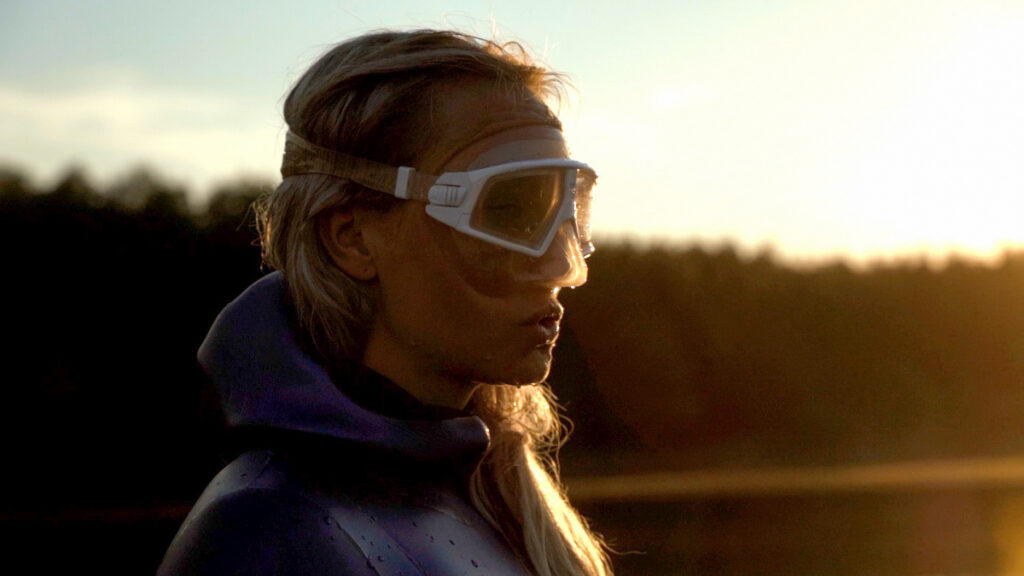 Her love for the ocean resulted in the freediver taking stock of how her decisions out of the water impacted the world around her. She switched to a plant-based diet and more recently moved from traditional liquid shampoo and soap to Beauty Disrupted's plastic free haircare and beauty bars.
"I wanted to do something about the shocking 80 billion plastic shampoo and conditioner bottles that are trashed every year," said Li. "Very few of those bottles are recycled, and many end up in our oceans."
Li was attracted by Beauty Disrupted's holistic approach and high quality products. The company is determined to make the best haircare and beauty products while not using any plastic or harsh ingredients. They also donate 20% of profits to organizations that protect the planet and combat climate change.
"I'm in the water 4-5 times a week, so my hair used to be messed up from the chlorine and salt water," said Li. "Since I started using Beauty Disrupted's shampoo bars it no longer is."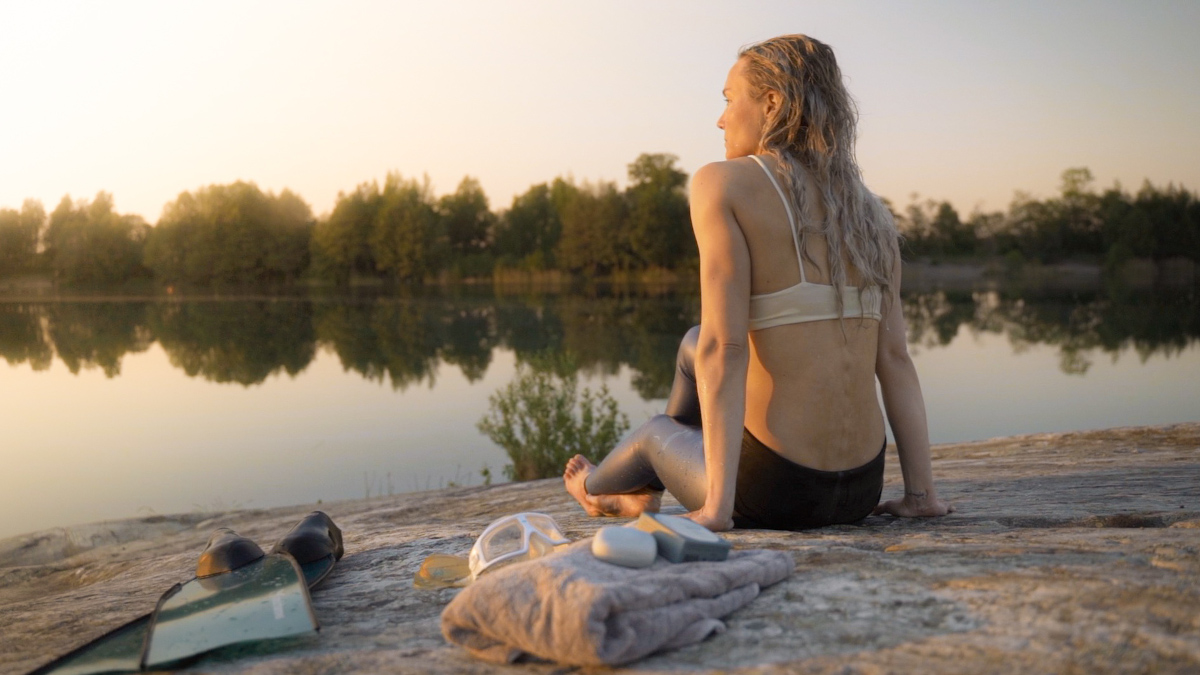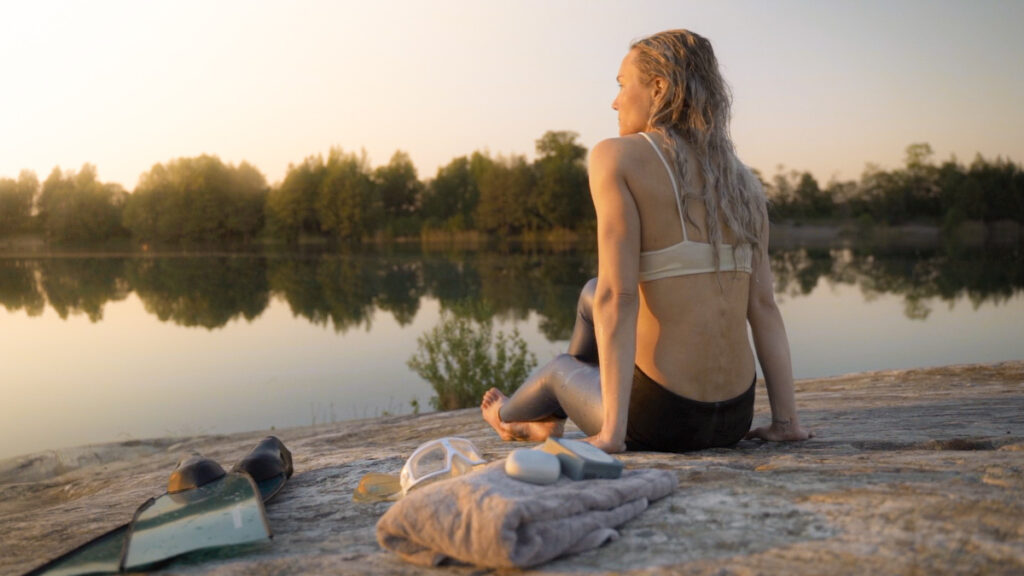 Li's rigorous training schedule has enabled her to rise quickly in the freediving world. In 2018 she competed in her first competition, The Sabang International Freediving Competition, in Indonesia. She won gold for "Female Best CNF (constant weight no fins) Newcomer," reaching a depth of 42 meters. These days Karlsén free dives to depths of 70 meters with fins, and horizontally she traverses an incredible 180 meters without taking a breath.
In 2019, the freediver opened her own freediving school in Stockholm, called Freedive Nordic, where she runs courses and workshops for both children and adults. On land, she's helping protect women in conflict-affected countries, as head of security at one of the world's foremost women rights organisations, Kvinna till Kvinna ("Woman to Woman").
Whether in or out of the water, Karlsén is a force of nature determined to protect our amazing planet and its inhabitants.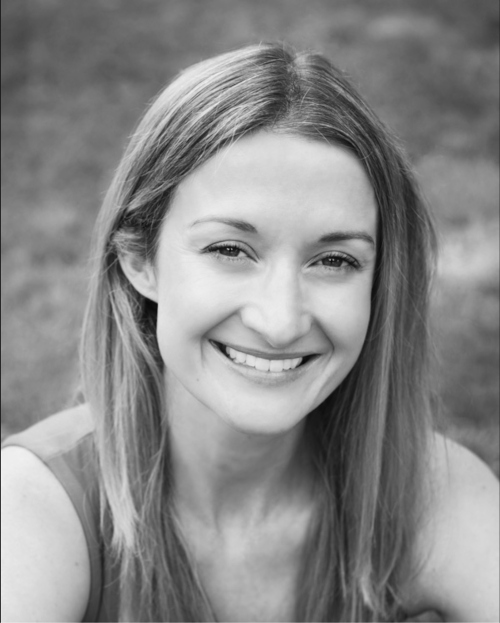 Karryn Miller is a native of Auckland, New Zealand, for whom "home" has also meant Tokyo, Hanoi, Mumbai, Seoul, and Washington, DC. As a hotel public relations consultant with a passion for travel, she has also published pieces in dozens of travel books, magazines, and newspapers around the world. Most recently, together with a global collective of mothers, she co-authored the book Mother Wild, and launched a series of wellness retreats. In 2021 Karryn relocated with her family to the second snowiest city in the world, Sapporo, on the island of Hokkaido in northern Japan.