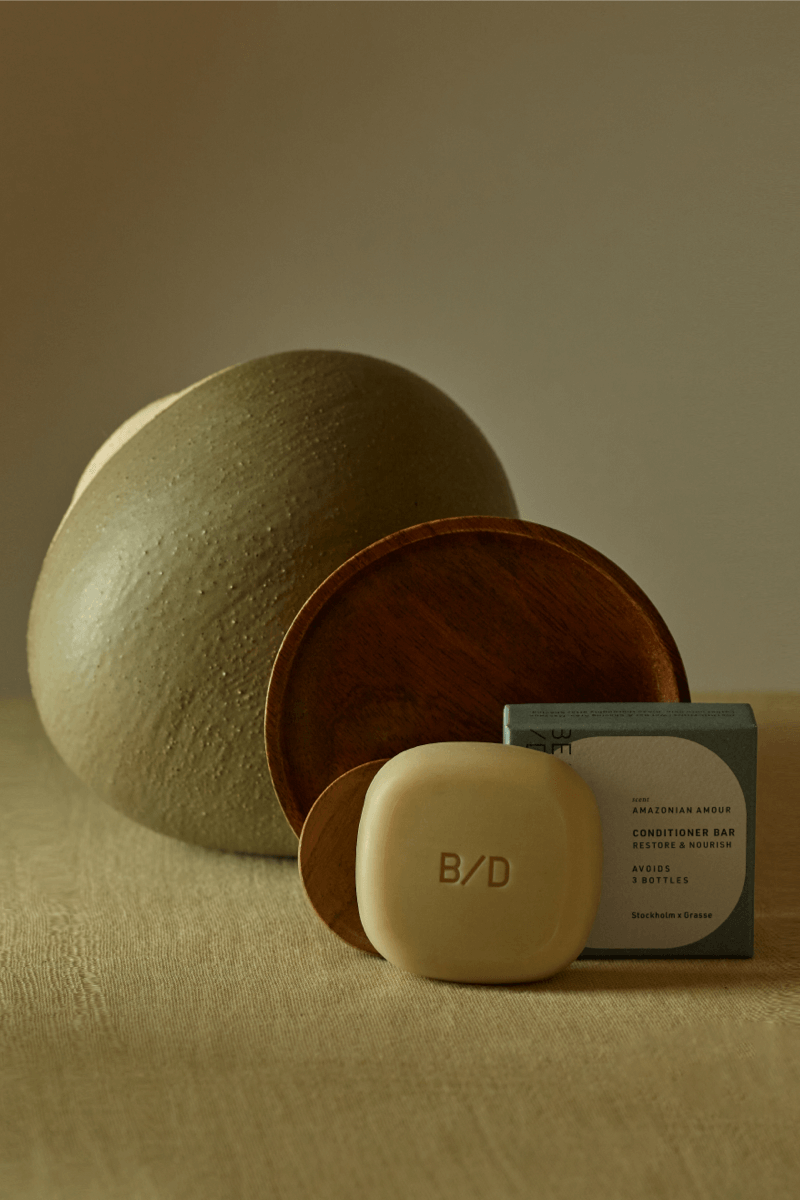 Consciously crafted conditioner bars
Conditioner bars that are consciously crafted in the South of France and scented with 100% organic fragrances from Grasse.
Conditioner bars free of plastic and harsh ingredients
Unlike regular conditioners which are around 80% water, our bars are virtually free of water. They are also completely free of harsh ingredients like parabens, sulfates and silicones. Instead we use nature's finest oils to restore and nourish hair, without adding weight. They are packaged in beautiful cardboard boxes, made of recycled paper instead of plastic. Each bar lasts as long as three regular sized conditioner bottles!
Conscious beauty for all genders, designed in Stockholm and carefully crafted in the South of France. 20% of profits to protect the planet and combat climate change. 100% organic scents from Grasse.