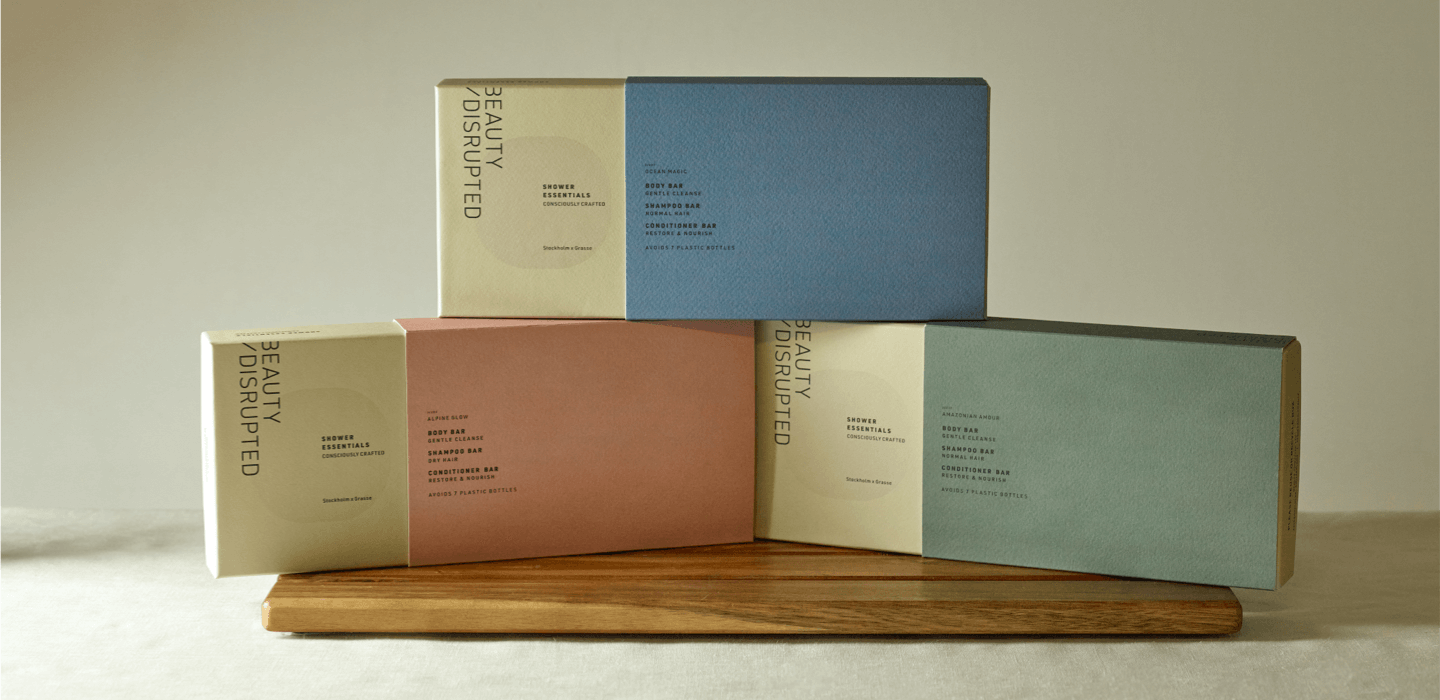 Our Shower Essentials giftboxes contain three of our most popular bars: a luxuriously lathering and deeply moisturizing shampoo bar, a nourishing and restoring conditioner bar, and a gently cleansing body bar. The bars come in a luxurious plastic free gift box and avoid 7 plastic bottles. As always, we donate 20% of profits to amazing organizations that protect the planet and combat climate change.
Shower Essentials Ocean Magic
A sensual blend of sea fennel, calabrian bergamot and island flowers evokes the floral notes on the breeze as the sun sets on the Mediterranean.
Shower Essentials Amazonian Amour
A harmonious blend of jasmine, orange blossom, frangipani flower and vanilla takes us to the heart of the rainforest.
Shower Essentials Alpine Glow
A refreshing blend of eucalyptus, rosemary and pine tree evoke memories of our favourite SPAs high up in the Alps.