Alice Modolo in her element. @takuyaterajima
Yuichiro Miura rose to fame when he skied down Everest more than half a century ago but the death-defying feat was just the beginning of his story. The lifelong adventurer has seen our planet from the tops of the tallest mountains on all seven continents.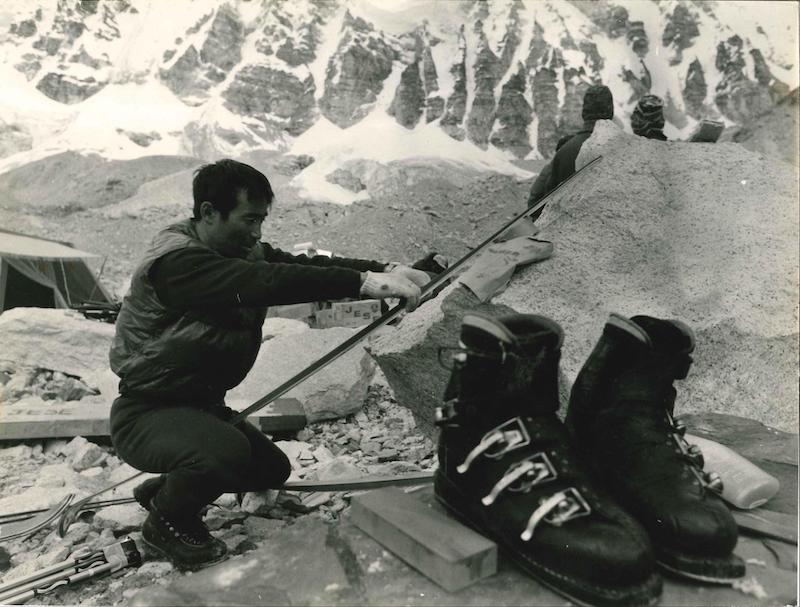 His deep reverence and respect for nature took root during his time spent in the mountains as a child. Miura's father was Keizo Miura, known as the grandfather of skiing in Japan. His dad taught him to ski in the Hakkoda mountains of his home prefecture of Aomori, on the northern coast of Japan's main island.
"I felt the beauty of nature and the wonder of the mountains," recalls Miura. "The conditions at times may have been harsh but I learnt so much during this time. Especially about perseverance."
Miura first gained international recognition when he set a short-lived world speed skiing record in 1964 (hitting 172 km per hour), but it was the descent down Everest's South Col that etched his name in history. The run, which lasted just over two minutes, was the pinnacle of a two-month long expedition involving 800 porters, scientists, a film crew and more.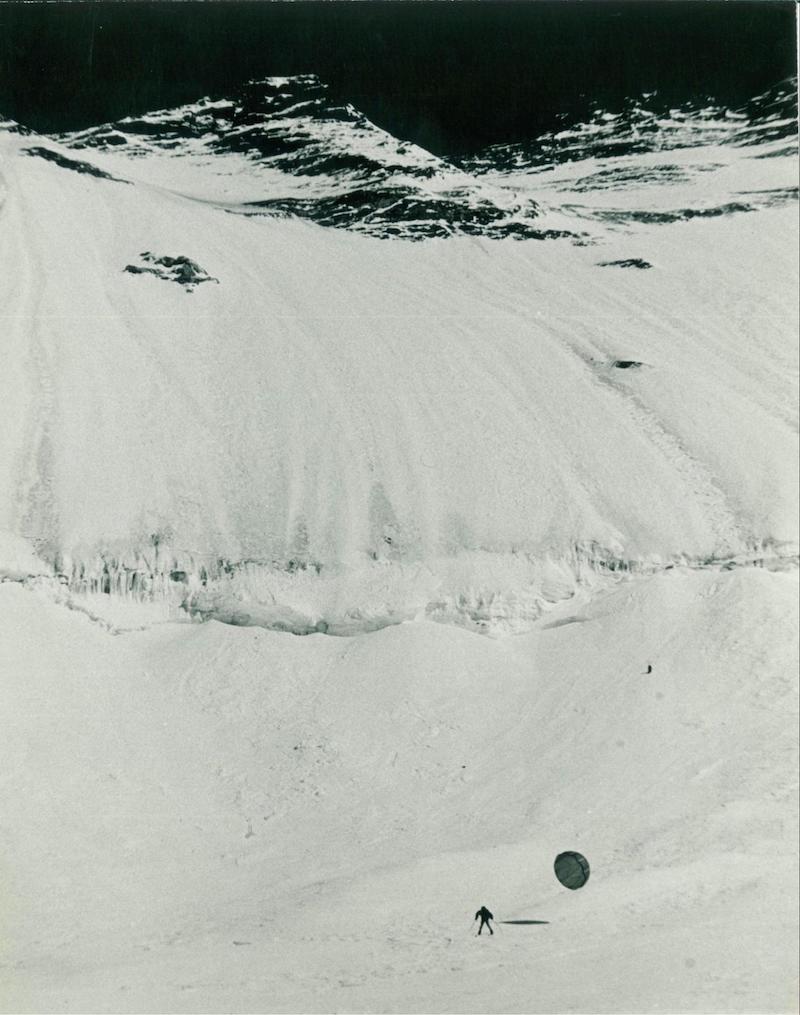 On the afternoon of May 6, 1970, when the howling winds paused, Miura pushed off and almost instantly reached speeds of 150 km per hour. He traversed the icy terrain as best he could before his skis lost traction. The parachute he had rigged up was useless as he tumbled uncontrollably for 1,320 feet, before catching a rock and coming to a stop on a small patch of snow just 250 feet before a deep, deadly crevasse. He not only survived; he walked away completely unharmed.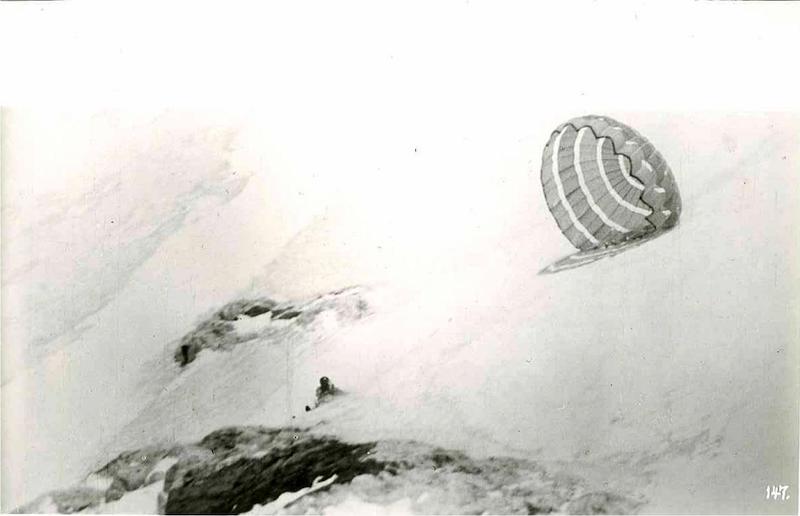 "You do your best to prepare for survival," offers Miura, "but in the end you leave it up to a higher power."
He has summited and skied the highest peaks around the globe, including Antarctica's 16,800-foot Vinson Massif, with a team of some of the best mountaineers from all over the world. For Miura though it was always more about the descent rather than the climb.
In retirement Miura lost his determination for a spell. Without a new goal to work toward, he retreated toward a life of eating, drinking and relaxing. But the sedentary lifestyle took its toll on his health, to the point that one doctor estimated he may only have a few more years to live.
"Everyone, regardless of age, should have some kind of goal that they are working towards. It doesn't matter if it's big or small. It just needs to be something they truly want to do," said Miura.
He rededicated himself to alpine adventure, and in the process regained his health.
Decades after the skiing feat that nearly took his life, Miura became the oldest person to climb to the peak of Everest, summiting at age 75, and again at 80 alongside his son, Olympic skier Gota Miura.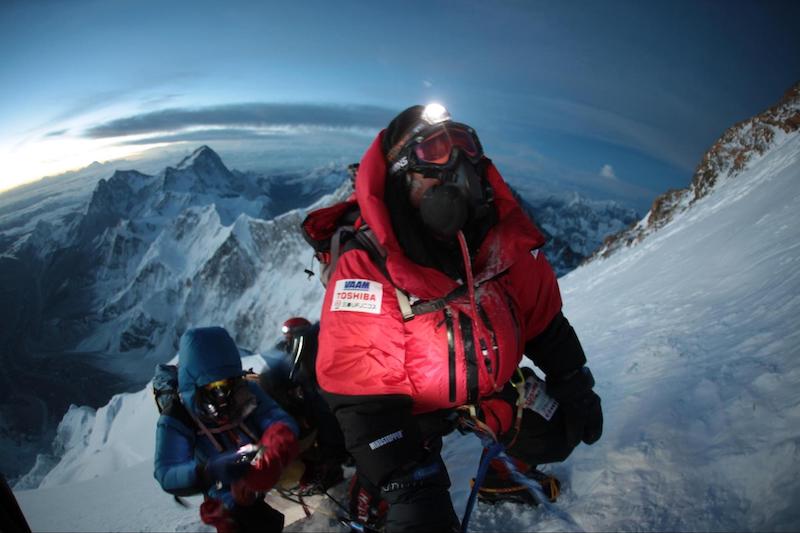 At his recent 90th birthday party celebrated fittingly atop Mt. Teine in Sapporo, Miura still has that twinkle in his eye and exudes vitality garnered from a life well-lived – one with extreme feats reached at ages beyond when most people retire to quieter pursuits. Any one of his long list of achievements could be a signature lifetime accomplishment, and yet he continues to challenge himself.
The bond of family and sharing these experiences with them has been an important part of Miura's journey. His dad was the oldest person to climb Mt. Kilimanjaro when he was 77 years old. The entire family, including Miura's wife and his children, undertook the expedition. While Keizo may have been the oldest recorded climber, Miura's son Gota became, at that time, the youngest to summit the great peak, at just 11 years old. The family skied together in the crater – something that years later when Gota returned as an adult he found he could no longer do, due to climate change.

"There is only one Earth as we know it, and every company has a responsibility to protect it," notes Miura. "Plastic ends up in our rivers and oceans, disrupting the ecosystem and making Earth uncomfortable for future generations."
From companies to consumers, Miura believes we all play an important role when it comes to making choices, whether it be the soap we buy or the path in life we take.
"All I truly want is for everyone to be happy – and for that to become a reality we all need to take responsibility, when it comes to making this planet better for generations to come."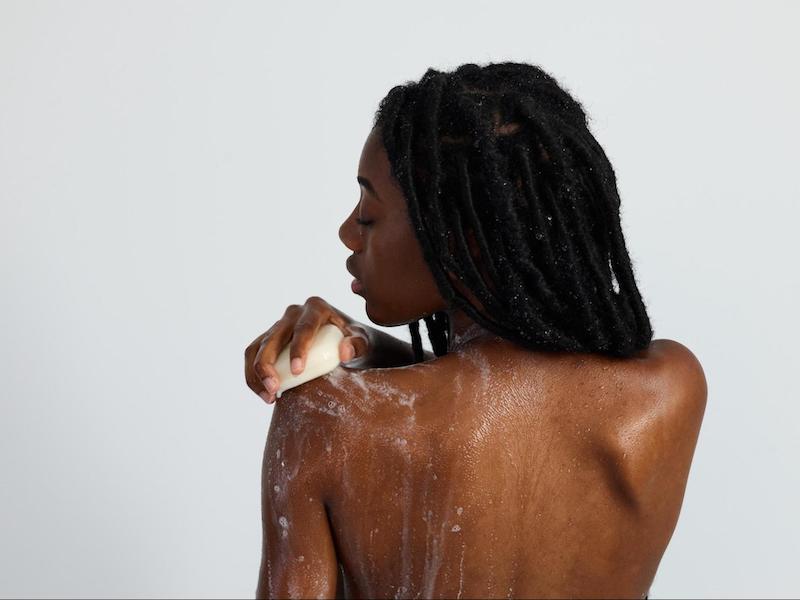 Beauty Disrupted donates 20% of profits from its Alpine Glow collection to incredible organizations, like Protect Our Winters, that protect mountains and combat climate change.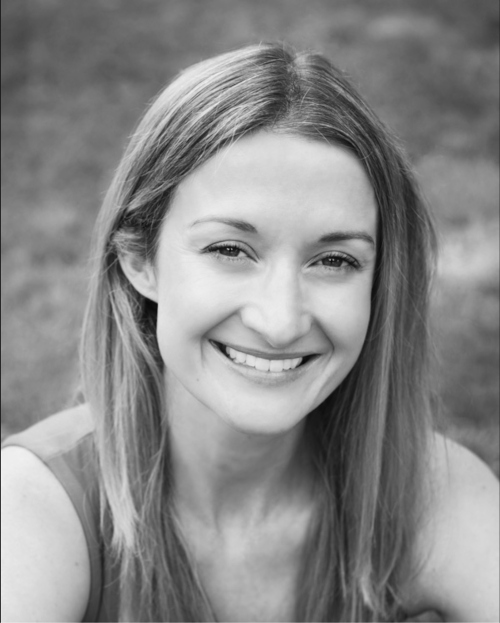 Karryn Miller is a native of Auckland, New Zealand, for whom "home" has also meant Tokyo, Hanoi, Mumbai, Seoul, and Washington, DC. As a hotel public relations consultant with a passion for travel, she has also published pieces in dozens of travel books, magazines, and newspapers around the world. Most recently, together with a global collective of mothers, she co-authored the book Mother Wild, and launched a series of wellness retreats. In 2021 Karryn relocated with her family to the second snowiest city in the world, Sapporo, on the island of Hokkaido in northern Japan.