Meet Kiera Chaplin: Entertainment Career Slasher And Women's Rights Advocate
Kiera Chaplin may have inherited one of the most iconic names in the film industry but her connection to her grandfather doesn't end with his surname. She embodies that same fluidity of roles that Charlie Chaplin showcased a century ago as a Hollywood Renaissance Man, working as an actor, writer and director. His granddaughter has followed in those footsteps, refusing to limit herself to just one title. The model, designer, entrepreneur, actress, producer, activist and singer (to name a few of her hats) embraces all endeavors that bring her joy.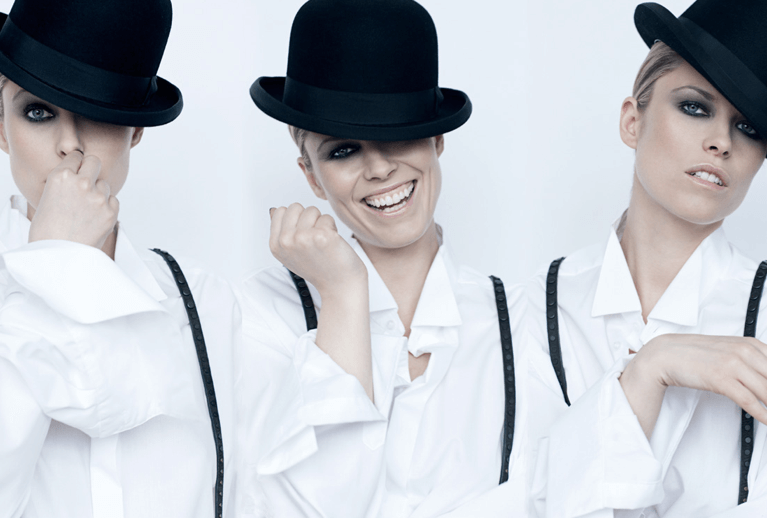 "The more I do, the more I want to do," said Kiera. "I have a philosophy that as long as I'm doing something for myself and I'm having fun then I'll continue with it. Some things work out and some things don't, but for me it's about enjoying the ride."
Kiera has had quite the ride. Born in Ireland and raised in Switzerland, her modeling career took off when she was signed by NEXT Model Management in Paris at just 16. A year later she was living in New York and over the next two decades she graced the pages of high fashion titles ranging from Vogue to Harper's Bazaar, and featured in ad campaigns for brands like United Colors of Benetton. She has been both in front of and behind the camera, featuring in several movies in Hollywood, Bollywood, and Italian cinema.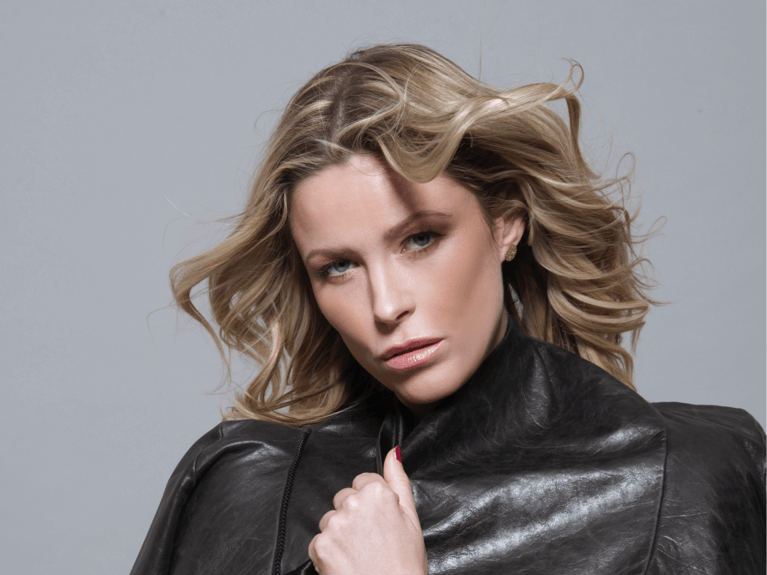 "I think being the granddaughter of a famous actor, acting has kind of stuck with me but I've done a lot more fashion than I have done acting," explained Kiera. "I love the entertainment industry overall and being a creative person I wanted to be part of all aspects of it. Not just one."
Now the multi-passionate entrepreneur is spending more time behind the scenes. Currently she is producing a television show with Steven Spielberg's multi-award winning production company Amblin Entertainment, and has also spent some time directing.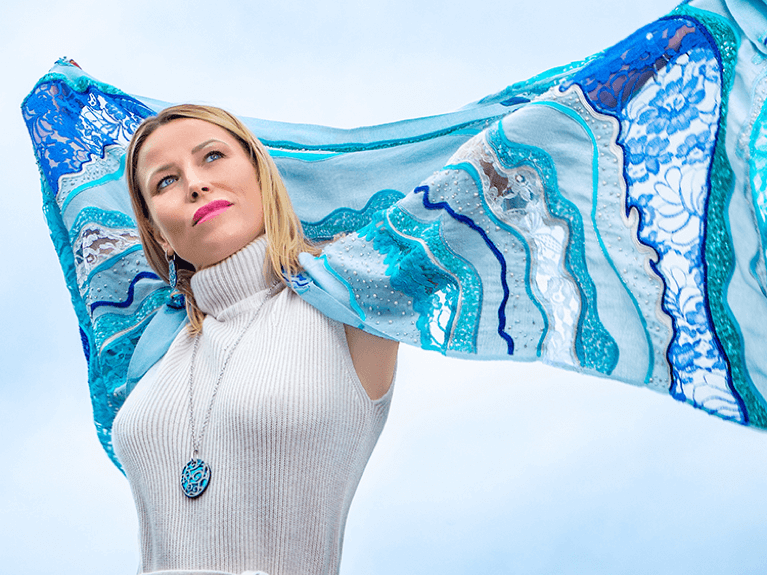 Kiera has also flexed her talent as a designer, having partnered with International sneaker and clothing brands, such as Hogan. Most recently she collaborated with JANAVI India on a range of vibrant pashminas.
Throughout all her various endeavors one thread has remained consistent: supporting causes that matter deeply to her. A drive to empower women and protect our planet have led the activist to become involved with charities and events that align with her values.
"I've always had the mentality that women can do anything that men can do," said Kiera.
"We can even do it in heels, so we should get more credit," she added with a chuckle.
This belief led her to take part multiple times in the Rallye Aicha des Gazelles in Morocco, an all-women car race in the desert, both as a spokesperson and participant. Kiera helped pave the way for a more sustainable approach to the event through taking part in the inaugural electric car category of the rally in 2018.
"I feel like we as humans are really disrespecting our planet," said Kiera. "When I saw so much garbage in Morocco it was so sad. I just kept thinking, why do people do this?"
The first environmental issue Kiera heard about was the immensity of plastic garbage in the ocean, and it's a cause that has stuck with her.
"We're always told to recycle our plastic, but why are we not just banning it gradually?" said Kiera.
Beauty Disrupted's firm stance of zero plastics in both packaging and product aligned with her values but it was also the high quality of the ingredients and the end products that stood out.
"I was initially skeptical as to whether these products would be as good for me as they are for the planet but I found they really are," said Kiera. "My hair is healthy and shiny and I'm really happy with these beauty bars."
Beauty Disrupted and Kiera are putting their money where their mouths are when it comes to helping the Earth. Beauty Disrupted gives 20% of profits to organizations that combat climate change. Royalties from Kiera's latest project, CryptoChaplins, will support charities that fight to protect rainforests and the oceans, as well as other deserving causes. The charitable NFTs (Non-fungible tokens) designed by Kiera, are of an anime superhero named after their creator and with a backstory about the cause they support.
The first charity to benefit from her initial collection of NFTs is the Desert Flower Foundation, a non-profit that fights against female genital mutilation (FGM) and improves access to education for girls in Africa. Kiera is president of the French outpost of the charity, Fondation Fleur du Désert. In January 2020, she opened the first Kiera Chaplin Desert School in Sierra Leone, providing education to 400 children as well as after school classes teaching hands-on skills for their parents. 
"The best way to fight against the issue of FGM is through education," said Kiera. "We're equipping these children with the tools to read and write, in a country where 70% of the population is illiterate."
These days the advocate for women's rights and the rights of our planet is using her celebrity status to shine a light on issues that matter, whether it be through the causes she actively supports or through her everyday decisions like choosing plastic free shower products.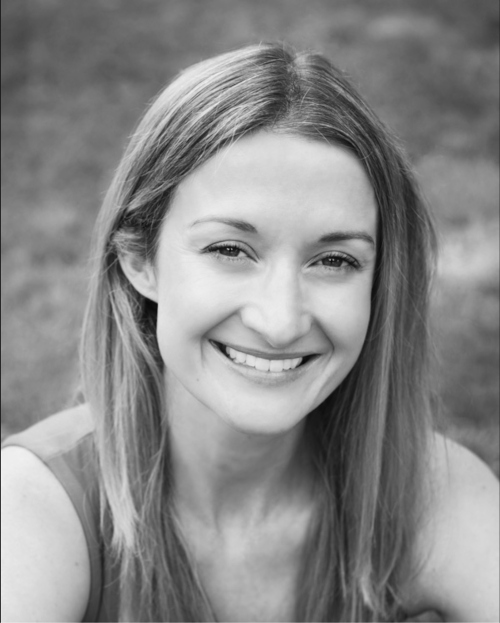 De Nieuw-Zeelandse Karryn Miller is geboren en getogen in Auckland, maar steden als Tokio, Hanoi, Mumbai, Seoul en Washington, DC noemt ze net zo gemakkelijk 'thuis'. Ze werkt als PR-consultant voor hotels en over haar passie voor reizen heeft ze inmiddels meerdere boeken geschreven en haar artikelen werden wereldwijd gepubliceerd in kranten en tijdschriften. Onlangs verscheen het boek 'Mother Wild', waarvoor ze samenwerkte met een wereldwijd collectief van moeders, en lanceerde ze een reeks wellness-retreats. In 2021 verhuisde Karryn met haar gezin naar Sapporo, de sneeuwrijkste stad op het eiland Hokkaido ten noorden van Japan.