Meet Liv Sansoz: World Champion Climber and Mountain Addict
"There are two kinds of climbers, those who climb because their heart sings when they're in the mountains, and all the rest." – American mountaineer, Alex Lowe.
Professional climber Liv Sansoz is clearly in the heart singing camp. The mountains are where she grew up and where her passion is. Her first climbing love was the Calanques in the South of France, where she scaled the Mediterranean facing rock walls as a teenager.
Since then she has won the IFSC Climbing World Cup three times and the World Championships twice. These annual competitions bring the best global competitors together to tackle walls that test their limits.
"Climbers have always pushed beyond what is believed to be climbable," said Liv. "These days the best climbers are completing routes that are ranked as 9b or 9c (a ranking system where a higher number shows a greater difficulty). Twenty years ago we didn't think a 9b climb could exist."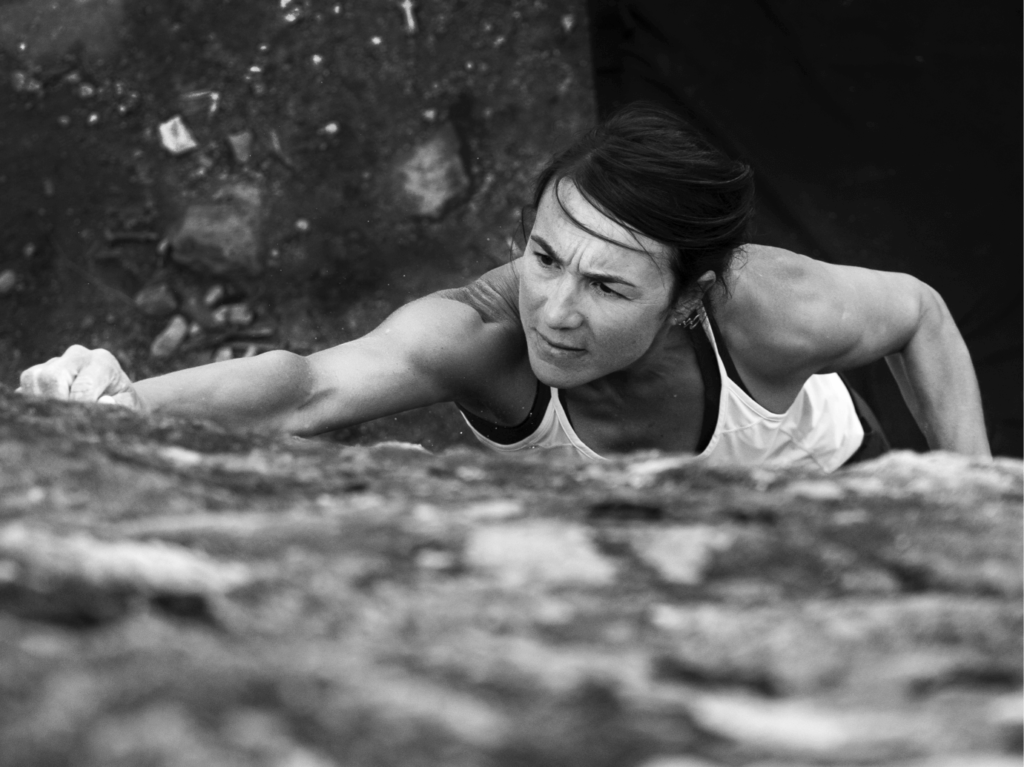 Liv completed her first 8c+ climb, the "Hasta la Vista" at Mt. Charleston, Nevada in 2000. At the time she was one of only two women in the world to successfully finish a route of that difficulty.
While Liv has moved away from competitive sport climbing, the mountains are still at the core of all she does.
"I've pushed my own sport to the maximum I could push and I'm happy now to experiment with all the different ways there are to climb and descend a mountain," said Liv.
In 2017, one such experiment had Liv setting out to climb all 82 of the 4,000-meter peaks that are spread across the European Alps. The plan was to not use any lifts and to hike/climb up – and then ski, or paraglide, down. Few have completed the arduous feat, one of which was her friend, the legendary Swiss mountaineer Ueli Steck, who undertook the same journey in 2015. Liv set herself the goal of a year and reached the peaks of 76 in that timeframe but frostbite, and the passing of her friend Ueli in a climbing accident, resulted in her hitting pause on the project. Determined, Liv came back a year later and scaled the remaining mountains.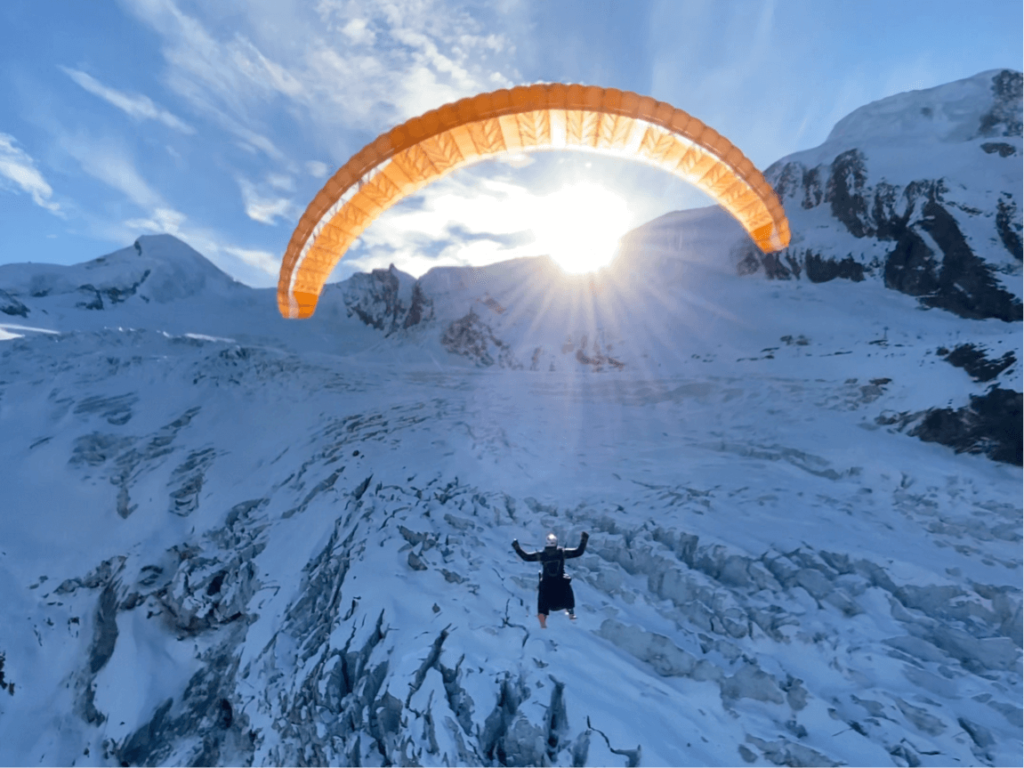 Liv has had her share of scares over the years but has always returned to the sport she loves. In 2009, when base jumping at night, she had a crash landing that resulted in shattered bones. She was confined to bed for three months. Earlier, in 2001, Liv was accidentally dropped by a climbing partner in the US. The fall resulted in back and nerve injuries and she stepped away from the sport for several years before beginning to climb again in 2007. Despite setbacks like these, fear is something that doesn't stop her from moving forward in all she does.
"There are different types of fear. Before you go for a big climb you may think about what may be tricky, but you know that you have the experience to manage situations and deal with things as they arise," explained Liv. "Then there is the fear during the climb: the fear in the action. When this happens you have to focus on the action to stay safe. You cannot let it paralyze you. You have to keep going. That is how you deal with fear. Focus on the next move, the next foot, the next ice axe movement, whatever the situation calls for you to do. If you don't move, that is when you panic."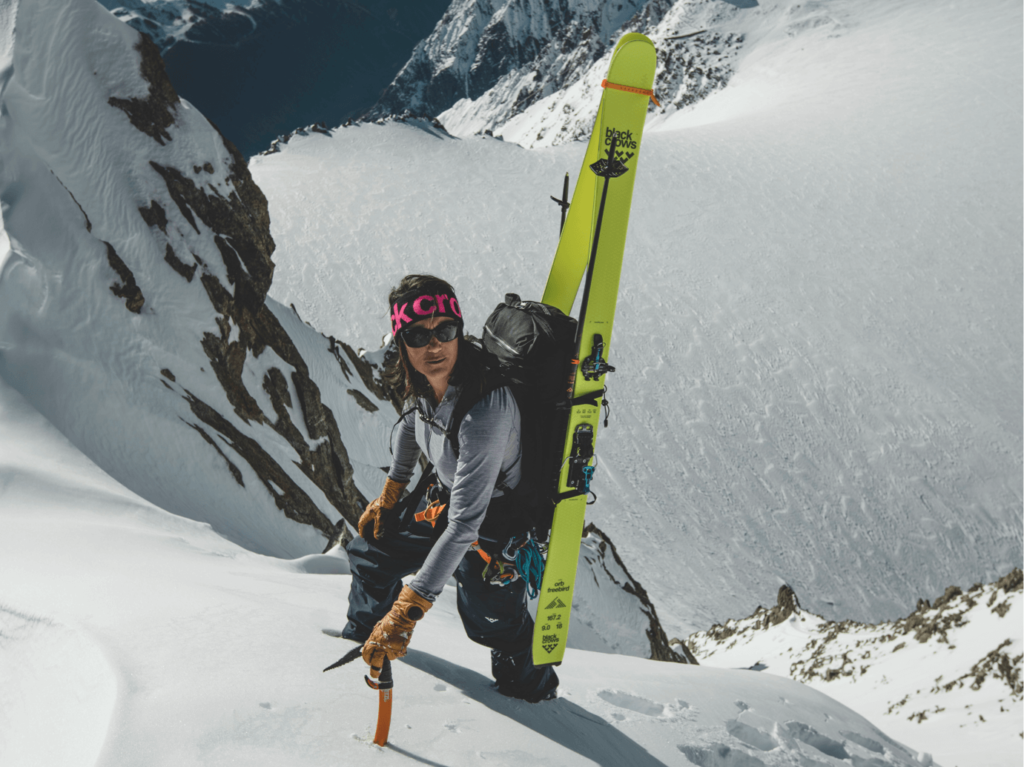 One of Liv's most memorable climbs was in 2012 when she helped a friend, Vanessa François, who had lost the use of her legs from a climbing accident achieve her dream of climbing the majestic 3,000-foot granite monolith of El Capitan in Yosemite National Park. For two years Liv trained and planned for the expedition, making sure that they had a well-tested system in place that would allow her friend to pull herself up using the strength in her arms. Liv, Vanessa, and three others completed the climb over the course of five days and it was an experience that embodied the incredible strength of the human spirit.
Over the course of Liv's career she's seen firsthand the impact climate change is having.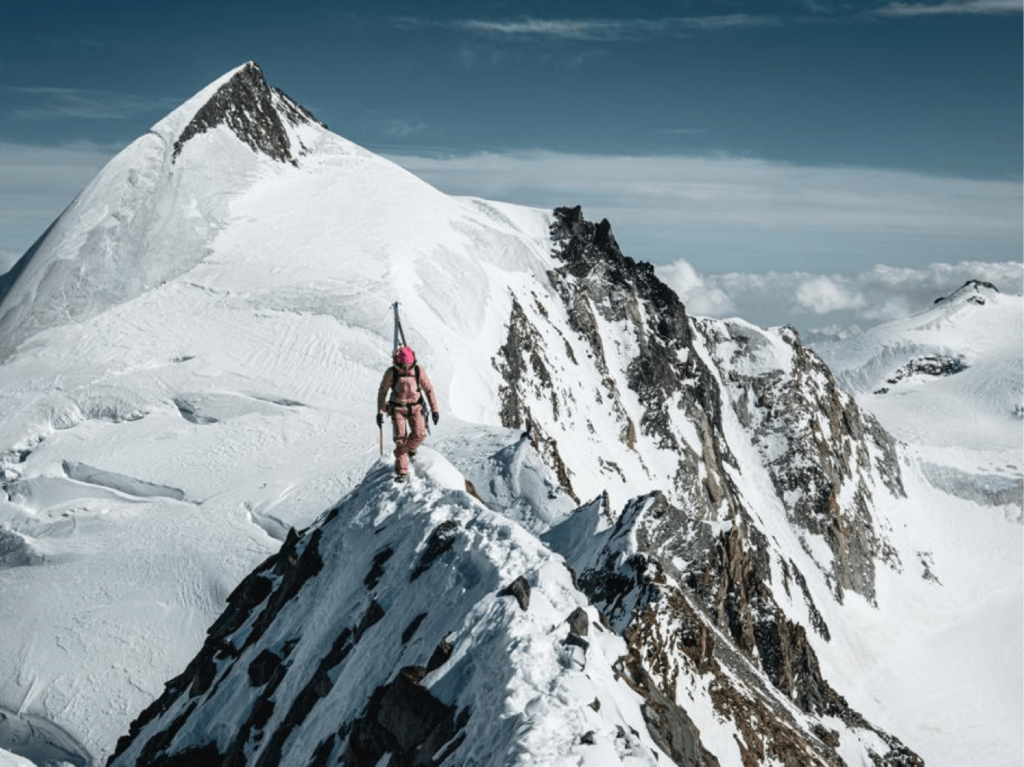 In Chamonix, where Liv lives, you now need to ski down to Mer de Glace from the Montenvers train, a line built to reach France's largest glacier. The glacier was once level with the sky-high train stop, then they built a small gondola to go down to it and bring skiers back up to the train.
"Nowadays, with global warming, the glacier is melting and the gondola is not low enough, so we have to hike up stairs," said Liv. "Every two turns of the stairs there are signs like, 'Level of the glacier in 2015,' 'Level of the glacier in 2010,' and every year they need to build new stairs. It's shocking."
In 2020 Liv, alongside four other outdoor enthusiasts, formed the association Une Bouteille À La Mer, which translates as "a bottle at the sea." Their mission is to help reduce plastic use within the outdoor sports industry, bringing their message to brands, retailers, athletes and nature lovers.
Beauty Disrupted's beauty bars and recyclable paper packaging immediately stood out to her. The fact that each bar avoids two plastic bottles resonated and the Alpine Glow scent seems like it was made for her.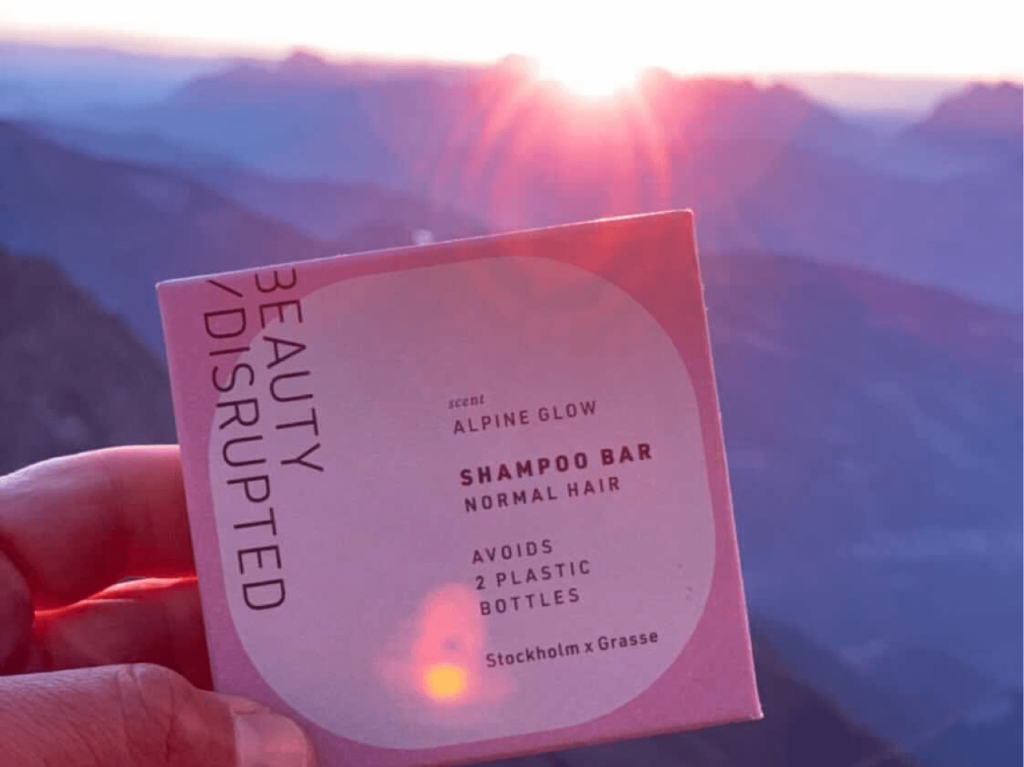 "We have to care and be careful about the beauty products we purchase," said Liv. "I love the way that Beauty Disrupted's products are made and I fully support the idea behind the brand: creating luxurious products that are wonderful to use while also helping the planet."
Beauty Disrupted contributes 20% of profits to non-profit organizations that combat climate change, with each collection directly supporting the places that inspired it. The Alpine Glow range helps fund organizations protecting mountains and glaciers.
After three decades as a professional climber and a lifetime in the mountains, Liv is now relaying her wisdom to others as a guide. In 2023, Liv will scale her highest mountain yet, an 8,000-meter peak. She is determined to keep pushing the boundaries, to keep daring, and to keep her heart singing in the mountains she so deeply loves.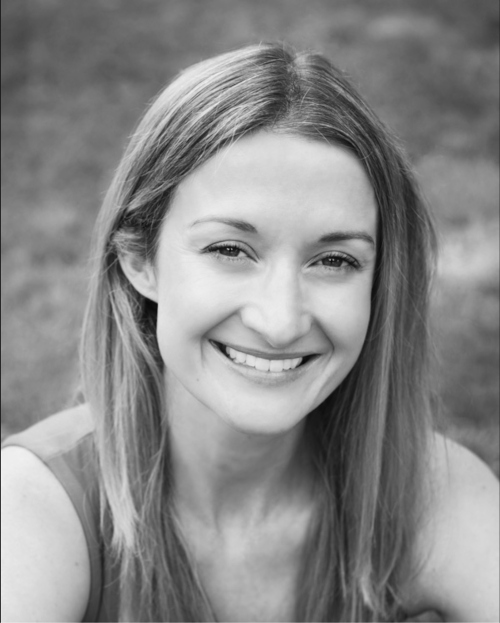 Karryn Miller is a native of Auckland, New Zealand, for whom "home" has also meant Tokyo, Hanoi, Mumbai, Seoul, and Washington, DC. As a hotel public relations consultant with a passion for travel, she has also published pieces in dozens of travel books, magazines, and newspapers around the world. Most recently, together with a global collective of mothers, she co-authored the book Mother Wild, and launched a series of wellness retreats. In 2021 Karryn relocated with her family to the second snowiest city in the world, Sapporo, on the island of Hokkaido in northern Japan.
Photos by Mike Douglas, Lisa Lederer, Fabian Bodet, Liv Sansoz